In action today for the energy of tomorrow
The challenge
As a distribution network operator, Enexis is responsible for the connections to 2.7 million households and businesses for power and natural gas, ensuring they can live and work comfortably. Enexis is about reliable and affordable energy distribution. Now and in the future. Because of this, furthering sustainability has become a strategic pillar in 2014. Enexis is already doing much to that end: building smart grids and helping customers save energy. And internally it is high on the agenda as well, with ambitious goals. How do you enable colleagues to contribute to this, on a large scale?
How do you get colleagues to see their regular work activities through more sustainable eyes and cut down on CO2? How do you activate them in a short amount of time for existing initiatives and help them start new ones? How do you help them set an example for their relatives, friends and customers?
Together with Enexis we have developed the 'E-mission' programme to increase employee engagement. For office staff as well as engineers in the field.
Through interviews and sessions we gained insights into what is on the minds of different groups of colleagues.
Together we wrote a 'change story', connecting personal motivations, everyday reality and the larger mission.
The change story answered such questions as 'Why are we doing this, what has this got to do with me and my day-to-day work activities, why should I participate and what are you asking me to do?'
Organised in teams, colleagues carried out a weekly mission, for a period of six weeks, in 10 minutes a week. Easy and fun.
For colleagues who are on the road a lot – and off the internet – and their managers, we tailored a special team approach.
This has boosted existing services and projects, reduced CO2 emissions and given rise to new initiatives.
Impact in numbers & examples
Shared opinions, ideas and suggestions
1500 colleagues have gained greater insight into their energy use at home
37 people have opened up their sustainable home to colleagues in their neighbourhood
941 colleagues have practised smarter driving which saves 5% in fuel and reduces the number of accidents by 15%
837 colleagues have helped build (each other's) work happiness
793 colleagues have made a 'When-then-because' plan to change their energy behaviour
829 colleagues have made their workplace even greener
787 colleagues have chosen how they want to travel smarter
Colleagues who chose 'Less heavily loading the van' have saved 86 kilos in weight and 159 kilos of CO2, per person.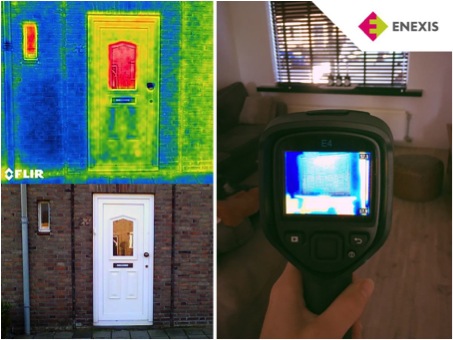 500 colleagues have done a wasting heat check at home
Has given me greater knowledge of sustainability at Enexis
I'm able to explain better why and how Enexis is contributing to sustainability now
Because of E-missie I have changed specific behaviour
I think differently about sustainability now
I feel well-informed about sustainability at Enexis
I know how I can contribute to our sustainability strategy in my daily work activities
I regularly talk to friends and family about the sustainable efforts of Enexis
Avg. increase 'How familiar are you with... (energy saving project at Enexis)'
Do you want this for your organisation? Please contact Egon.